New Production scheduled to debut 4th quarter 2017  is planning to feature music from such Broadway hits as, American in Paris, The Color Purple, Hamilton, Jersey Boys and Classic musicals including Phantom of The Opera, West Side Story, Chicago and A Chorus Line.

Santa Monica, CA ##/##/#### – Willy Bietak Productions announced today its world famous long running Broadway on Ice Musical spectacle will celebrate its 30th Anniversary year in 2017.
The show will have a dazzling new and innovative look, featuring a visual fantasy with songs from current and past Broadway hits which could include music from such current and classic Broadway musicals such as An American in Paris, The Color Purple, Hamilton, Jersey Boys and such celebrated musicals as Phantom of the Opera, West Side Story, Chicago and A Chorus Line which are currently also under consideration.
Bietak's Broadway on Ice 30th Anniversary Year production plans to reach out to many of Broadway's Tony Award winning costumer's for a special anniversary look.  It is also prepping to feature choreography by Emmy Award winner, Sarah Kawahara. Her amazing choreography and directing talents are currently being showcased in Willy Bietak's 1887 Ice Show Spectacle, now performing aboard Royal Caribbean's super cruise ship, Harmony of the Seas. WBP also has 15 original musical Ice Shows co-productions currently performing on 11 Royal Caribbean Cruise ships. Four additional Bietak Ice Skating Spectacles are currently being developed for touring both domestically and internationally for the 2017 & 2018 seasons.
Willy Bietak Productions is a major producer of Domestic and International Ice skating Spectacles including its world famous Broadway on Ice® musical extravaganza which celebrates its 30th Anniversary year of touring in 2017. Other WBP Award winning productions include, Kaleidoscope on Ice® a co-production with Hong Kong's Ocean Park, The Ice Capades®, Le Ice Show®, Holiday on Ice®, Festival on Ice® among other critically acclaimed star studded productions. 
WBP was founded by nine-time Austrian pair champion and two-time Olympian Willy Bietak. WBP is a worldwide full-service company specializing in high quality live entertainment, ice skating shows, state-of-the-art portable ice skating rinks, industrial shows, specialty acts and costumed characters. 
You can visit Willy Bietak Productions online at: https://www.bietakproductions.com
National Media Information: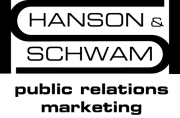 Gene Schwam
GeneSchwam@hspr.biz
D: 310-248-4475
F: 310-248-4499