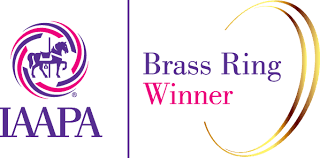 Quality Live Entertainment and Ice Skating Shows
Created by nine-time Austrian pair champion and two-time Olympian Willy Bietak, we are a full-service worldwide company specializing in high quality live entertainment, ice skating shows, state-of-the-art portable ice skating rinks, industrial shows, specialty acts and costumed characters.
We have produced skating spectaculars such as The Ice Capades®, Le Ice Show®, Broadway on Ice®, Holiday on Ice®, Festival on Ice®, Royal Caribbean Cruise Ice Shows and more!
State-of-the-Art Portable Ice Rinks
Celebrating over 25 years of great productions, we look forward to being at your service.
Whether you need a temporary ice skating rink made of real ice or a show-stopping ice extravaganza, Willy Bietak Productions can fill the bill anywhere in the world.
Dazzling Ice  Shows!
Willy Bietak Productions, producing the world's greatest ice skating spectaculars for 30 years.
Custom Ice Rinks!
We can put ice anywhere, anyplace, anytime!
Join the Cast!
We are always seeking talented skaters, specialty ice acts, musicians and more to join our productions worldwide.
Currently casting for an experienced ice dance team for a contract that will begin January 3, 2022.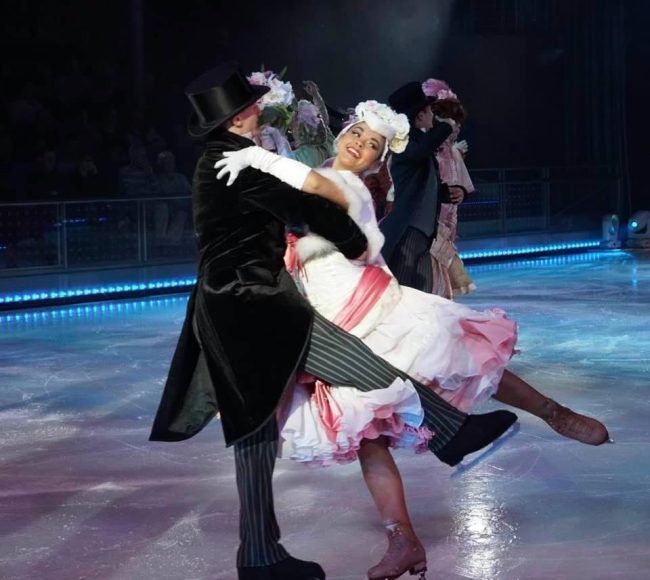 Seeking experienced professional principal level female and male soloists, pair/adagio teams, ice dance teams for a brand new productions on board the newest Royal Caribbean ship – Wonder of the Seas. Rehearsals to begin January 2022.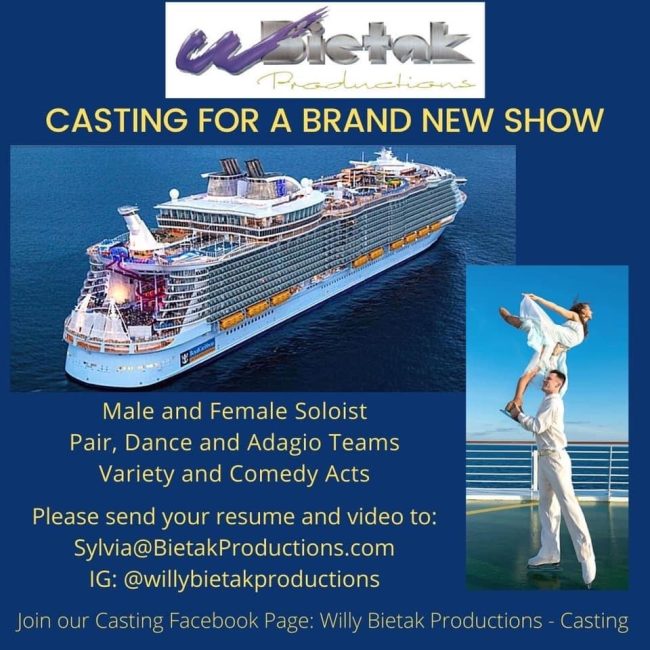 Currently casting for a adagio/pair team for a contract that will begin February 2022.